TRI

Episode 1 thumbnail

Information

Episodes

8

Premiere

October 15th, 2014

Finale

November 13th, 2014
TRI was a first-person 3D game series with environmental puzzles and an immersive atmosphere. Stacy had to solve the puzzles by drawing triangles as a platform to help her climb walls and reach other areas.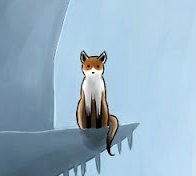 Overview
Edit
The series began with a brief introduction of the story:
"Beyond the human world was a hidden realm where the gods dwelled. Among these most powerful beings lived tiny creatures, whose playfulness wouldn't let you to believe they were gods after all.
My Story is about them: Foxes.
Innocent spirits enjoying their lives in blissful immortality until corruption ripped them apart from one another."
Stacy was mostly keen on this game because of her love of foxes.
Stacy decided to stop the series after 8 episodes because her game save was lost, however, she has said that she may return to TRI in the future. 
Episode List
Edit
| # | Thumbnail | Title | Airdate |
| --- | --- | --- | --- |
| 1 | | Quest For Foxes! | October 15th, 2014 |
| 2 | | Tris The Fox | October 17th, 2014 |
| 3 | | The Perfect Fall Tree | October 19th, 2014 |
| 4 | | The Ikea Fox! | October 25th, 2014 |
| 5 | | Triangularly Challenged | October 28th, 2014 |
| 6 | | Hello Again! | November 6th, 2014 |
| 7 | | Windmill Of Death | November 9th, 2014 |
| 8 | | Goodbye Fox? | November 13th, 2014 |