Stacyvlogs
Nickname(s)

Stace (by everyone) Stacyanya (by Joey)

YouTube

Channel
Date Joined

April 5th, 2013

Status

Active
Stacyvlogs is Stacy's vlogging channel where she uploads videos of events such as Disneyland or heading to Idaho. The channel currently has over 300,000 subscribers.
Overview
Edit
The vlogging channel is less about gaming and more about holidays Stacy goes to such as her home county of Ohio, Disneyland and Pixar Studios.
Stacy is also known to vlog with her friends such as Joey, Meghan and Andy Rose, her cousin.
Certain events include 'Vlogmas', consisting of 13 vlogs showing Stacy in Idaho at Christmas time with her family.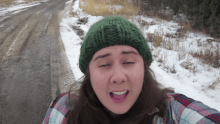 Stacy has no particular upload schedule and the channel hasn't always been active. Stacy said she would upload more if the channel reached 100,000 subscribers. Stacy is currently uploading vlogs from awhile back including a trip to Pixar Studios (with Nathan from Walschaerts Build Team and Meghan).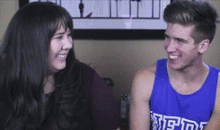 The channel often features people who are Stacy's real-life and Minecraft friends. 
Stacy's vlog channel shows more of her love of Milk, one of her most popular vids include the 'Ice Bucket Milk Challenge'.
Joey appears most in Stacy's vlogs.
The second most popular video is Stacy and Joey talking about how they met, and also watching old vids from Teen.com and their first collab.
The channel was originally edited by her friend Andy Rose.
The channel was Stacy's first to be verified.
References
Edit