ParkerGames
Alias

MineplexOfficial

General

Gender

Male

YouTube

Channel
Date Joined

December 1st, 2013

Status

Active
ParkerGames is a Minecraft gaming channel featuring mostly videos that are usually related to the Mineplex server in some way. Parker Games runs the channel and uploads daily videos, he has appeared in numerous series with Stacy and are good friends.
Personal Life
Edit
Aside from gaming, Parker is also an actor, he has starred in a few movies such as Born Bad (2011) and more. Parker's full name is Parker Coppins.
Parker finally brought himself back on his feet and moved back to L.A during March 2015.
Collabs with Stacy
Edit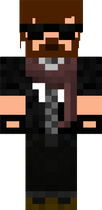 Cube SMP
Edit
Main Article: Cube SMP
Along with buying from each others shops, Stacy and Parker occasionally collabed on Cube SMP, a survival group server. The two also briefly ran a police station together on the Cube.
Cube UHC
Edit
Main Article: Cube UHC
Parker appeared in seasons 6, 7 and 8 of UHC.
In season 6, Parker came in 17th (team ranking 11th) place after being blown up by a creeper while Stacy (teamed with KermitPlaysMC) came in 12th.
In season 7, Parker came in 14th place after being killed by Graser, Stacy finished in 4th (Killed by Grapeapplesauce)
In season 8, Parker (Team Roflcopter) came in 10th (team ranking 4th) after Stacy hit him, causing him to hit the ground too hard. Stacy (Team Tigermilk) finished in 3rd was shot by ThatOneTomahawk. Parker was also Stacy's first ever UHC kill.
Mesa Valley Map
Edit
Main Article: Mesa Valley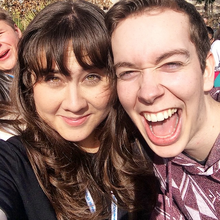 Mesa Valley Map was a mini series with Parker and Stacy, the map was built by Walschaerts Build Team and was set in a North American themed area with Cowboys, cattle and a train.
Parker began playing the Mesa Valley 2 Map with Stacy, which was set 5 years after the events of the first game. Parker had lost his job as a Sheriff and became a drunk, until Stacy asked for him to help her in more duties.
Other Series
Edit
Parker made a small guest appearance in
Mineclash
, during the Double Chest Challenge to commemorate Graser's Survival Challenges reaching 100 episodes. 
Parker previously uploaded mostly Runescape content to his old channel, ParkerGames. [1]
Parker's subscribers are unofficially called "Jefferys".
Parker's sister's dog "Petal" appeared in some of Parker's videos while Parker was dog-sitting her.
On Parker's old channel "ParkerGames", he called his subscribers "Doctors and Peppers". He chose this name because of his love for Dr. Pepper. [2]
From December 2013 - August 2015, his YouTube name was MineplexOfficial.
References
Edit